James Koll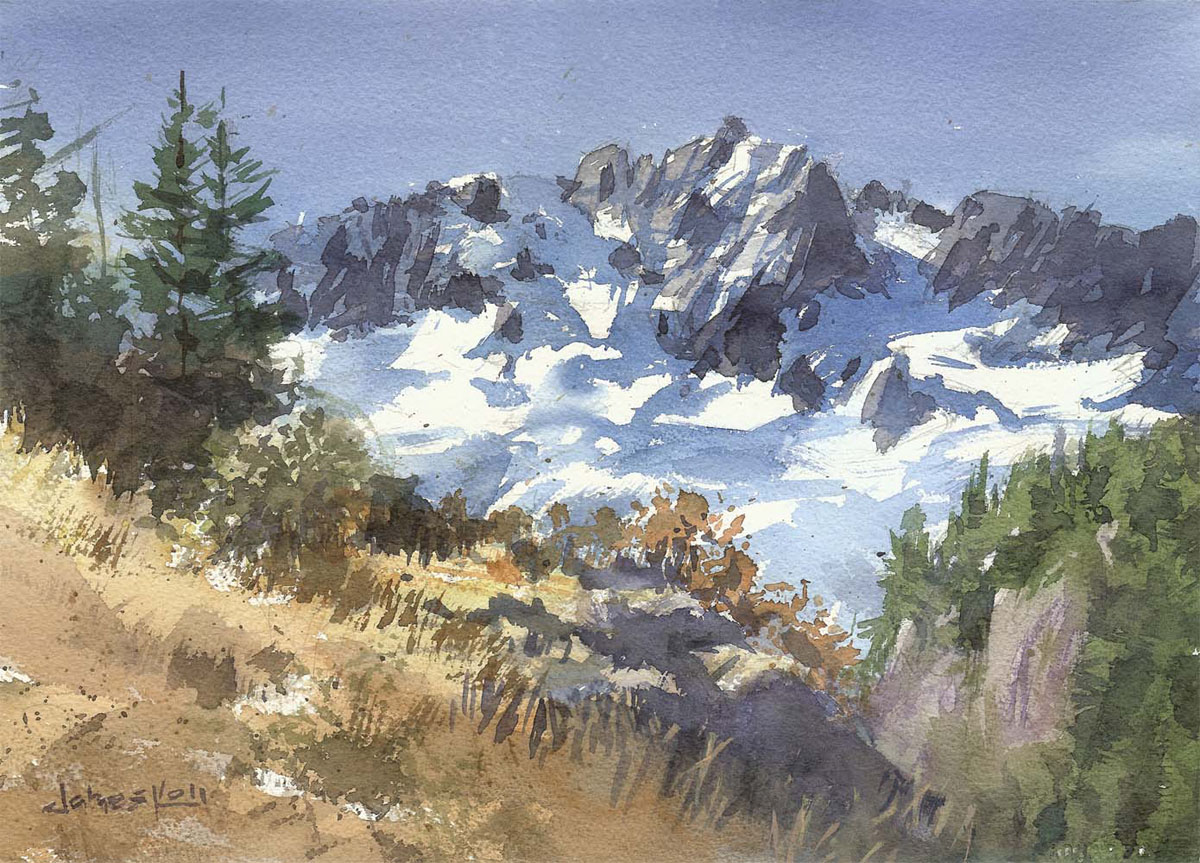 James was born in Burnaby, BC, where his passion for drawing and painting developed at an early age. He graduated from the Commercial Art Program at Capilano College in 1986 and worked for a number of years as an illustrator in the graphics and architectural fields.
James also has a curiosity towards science and technology, which eventually led to employment as a mechanical designer in the building construction industry. He has continued to pursue his artistic side, though, and in 2006 began exhibiting his watercolours at various shows throughout the Lower Mainland.
"My inspiration is usually some everyday experience of the world around me and especially the way light and shadow plays upon a subject. All types of subjects interest me. Growing up in the Lower Mainland and enjoying many trips throughout the province, I feel a deep-rooted connection to British Columbia's rugged landscapes and waterscapes. That connection often presents itself in my work.
"The choice of watercolour as a medium was influenced by my teachers at Capilano College, and although an unforgiving medium, it continues to intrigue me with its possibilities."
James' specialty has come to be highly detailed and meticulously executed watercolours, but he also enjoys getting out of the studio and painting more spontaneously "en plein air" (outdoors directly from life). He has also been experimenting with acrylic paints on canvas, enjoying the creative freedom provided by this medium's versatility.
Website: www.jameskoll.com
Youtube: https://www.youtube.com/channel/UCJEQAdQwqGey9sxrjdxNlKw
Facebook: https://www.facebook.com/james.koll.9/
Instagram: https://www.instagram.com/jameskoll/